IVERSON FREKING ECUMENICAL
Iverson Freking Ecumenical Recognition AwardRev. Curtis Miller (left), Maureen Freedland (right) and Bill Hoel (not shown) were the recipients of the Iverson Freking Ecumenical Recognition Award for 2017. The award is in honor of the late Carl Iverson, a Lutheran, and Bishop Frederick Freking, a Catholic, and reflects the unselfish dedication to foster and promote ecumenical endeavors based on mutual respects of all faiths, cooperation, communication and service to others. Bethany St. Joseph Corporation created the award.
---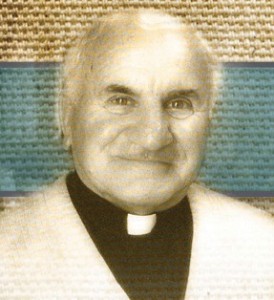 Mass Celebrating the 4th Anniversary of the Cause for Canonization of Father Joseph Walijewski
March 12 | 10:30 a.m. to noon
The Mass will be celebrated at St. Joseph the Workman Cathedral.
To watch the Mass live go to: diolc.org/live
St. Matthew Parish Sunday Mass and Healing Service – Wausau March 12 | 3:30 p.m.
St. Matthew Parish, Wausau will have a Sunday Mass and Healing Service on Sunday, March 12 at 3:30 pm. The Sacrament of Reconciliation will be available from 2 – 3:15 p.m. Individual prayer will be available after Mass.
St. Patrick's Day Festival – St. Joachim Parish: Pittsville
March 12 | 11:30 a.m. to 2 p.m.
The fesitval will be at St. Joachim Church. BINGO, children's games and a basket raffle will be held throughout the afternoon. Food served at the fesitval includes chicken noodle soup, chili or hotdog meal with salad, bread, dessert and a beverage. The cost of the meal is $7 for ages 13 and up; $4 for ages 5-12; ages 4 and under eat free. Carryouts are available.
Proceeds help benefit our church youth programs. All are invited.
WANT MORE EVENTS?
Go to diolc.org/calendar to see what's happening in the Diocese of La Crosse or send a message to datebook@diolc.org and share what's happening at your parish.