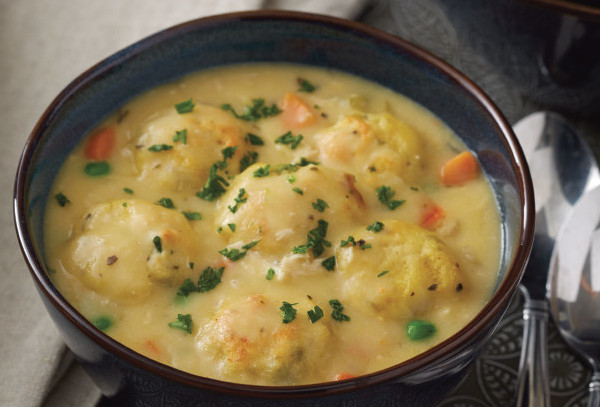 CULTURE
Michelle DiFranco is a designer and the busy mom of three children.
The more we are afflicted in this world, the greater is our assurance in the next; the more we sorrow in the present, the greater will be our joy in the future. – St. Isidore of Seville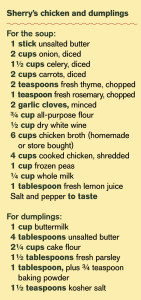 When I read that quote, I thought of a friend of mine, who understands well what it means to deal with the affliction that comes from losing someone very close, and then turning that suffering into a source of joy.
Sherry is someone I met in recent years after moving to our new community. She was among the many wonderful people who made us feel welcomed and helped make our transition much easier. She has an extraordinary gift for cooking gourmet meals, and she doesn't limit her gift to feeding her family. She is the food and hospitality coordinator for our school functions and she cooks on a weekly basis for our parish priests. And if that isn't enough, she simply loves cooking meals for others who may be going through a tough time. And I was one of those fortunate recipients. During our move, I was dealing with the sickness that comes with being pregnant. Yes, a small and expected ailment it was, but it certainly made our weekend of hauling furniture and boxes into our new home rather unpleasant. I remember cringing at the thought of eating pizza for the third night in a row. But that quickly disappeared when I got a text from Sherry stating that she had made us dinner and was going to deliver it to my new house. I'll never forget the feeling of comfort I got from reading her message. And it didn't end there. She also brought us several meals after our baby arrived, and I still savor my favorite – her chicken and dumplings.
As I've gotten to know Sherry, I've witnessed the joy she gets from reaching out to others and sharing her gifts. It is her way of comforting the afflicted. And when she told me her story, I realized how that joy was born out of something that happened to her years before, when she was going through an affliction of her own and felt, firsthand, the value of the support that comes from those around you in times of need.
You see, Sherry tragically lost her husband 10 years ago when they were awaiting the birth of their second child. His passing was both sudden and unexpected. This loss was devastating to her, but thankfully she had the love and support of many to help her through it. At that time, people offered her emotional, physical and material support, and she still recalls the positive effect that had on her.
Today, Sherry raises her beautiful children with her new, loving husband, who is as generous and giving as she is. They are as busy as any family with the challenges of business, school, housework and other commitments. But despite the scarcity of time they face in today's world, Sherry always makes the time to prepare her meals to comfort others when they need it.
Sherry's chicken and dumplings
Preheat oven to 375 degrees. In a Dutch oven or large pot, sauté onion, celery, carrots, garlic and herbs in one stick of butter over medium heat for 5-8 minutes (or until vegetables begin to soften). Add the white wine and chicken broth and stir (occasionally) until liquid is reduced (about 10-12 minutes). Slowly add flour, while stirring and cook for another 2 minutes. Add shredded chicken, peas, milk, lemon juice, salt and pepper. Give it a stir and reduce heat to a simmer.
For the dumplings, warm the buttermilk and 4 tablespoons of butter in a saucepan over low heat until butter melts (buttermilk may curdle, which is OK). In a large bowl, combine the cake flour, parsley and baking powder. Fold the buttermilk mixture into the dry ingredients to form a wet dough. Do not over mix. Carefully drop the dough into simmering soup with a cookie scoop, spacing them evenly. The dumplings will expand. Cover and transfer pot to the oven and steam 15 minutes. Test dumplings for doneness as you would for a cake by inserting a toothpick.