WASHING THE FEET OF REFUGEES — At the Reception Center for Asylum Seekers outside Rome on Holy Thursday, Pope Francis washed the feet of refugees, and spoke to nearly 1,000 migrants and volunteers about the importance of living in peace as children of the same God.
WHAT POPE FRANCIS HAS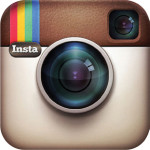 BEEN SAYING AND DOING RECENTLY
"I am beginning a new journey, on Instagram, to walk with you along the path of mercy and the tenderness of God."
– Pope Francis @Pontifex March 19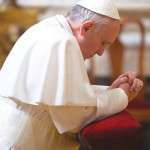 POPE FRANCIS: 'PRAY FOR ME'
The pope has Instagram! The Holy Father created an account on the social media platform on March 19, and by March 29 had 2.1 million followers. He
goes by the Instagram name @Franciscus. In his first post, Pope Francis is kneeling in prayer, and he asks his followers simply: "Pray for me." This was his same request at every city on his U.S. tour in September, adding at his final Mass in Philadelphia: "Don't forget!" Why does the pope ask for our prayers? As he said in 2013, "I am a sinner too. This request is something that comes from within. I also ask Mary to pray for me. It's a habit that comes from the heart. It's something I feel I have to ask."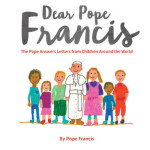 IN NEW CHILDREN'S BOOK, POPE ANSWERS LETTERS FROM CHILDREN AROUND THE WORLD
"Dear Pope Francis" … These words begin many letters from children who have questions for the Holy Father. In a new book published by Loyola Press, Pope Francis answers questions from children's letters — both serious and fun. The book includes images of the actual hand-drawn letters, along with the pope's responses.