Looking for events and information about  what's going on around the Diocese?
Go to diolc.org/calendar so you can stay up to date on what's happening in the Diocese of La Crosse.
If you would like to add a parish event to the diocesan calendar, please send a message to [email protected] and share what's happening at your parish.
Witnesses for Christ conference  — Living the Discerning Life
Date: Aug 26-27
Location: Blessed Sacrament Parish, 130 Losey Blvd, La Crosse
This Conference, with a retreat-like atmosphere will feature the Spiritual Teachings of St. Ignatius of Loyola — A Guide for Everyday Living.  The presenter is Fr. Timothy Gallagher, O.M.V. He currently holds the St. Ignatius Chair for Spiritual Formation at St. John Vianney Theological Seminary in Denver. Father Gallagher's warmth and understandable way of speaking will appeal to people of all states in life and all levels of formation. The retreat will begin to build a foundation upon which we can better understand how God speaks to our heart as well as how to handle discouragement, the biggest stumbling block to the spiritual life. Please follow the link below to get the brochure which contains all of the information you will need to register. http://bit.ly/1RXqklx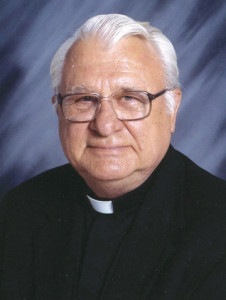 In Memoriam 
 Father Jude Weisenbeck, SDS, a native of Durand, died on May 26 at the age of 84. He was ordained a priest on June 4, 1960. He lived in La Crosse for several years as a senior priest and often celebrated Mass at the Cathedral. A Memorial Mass was celebrated at his home parish, St. Mary's Assumption in Durand, on Tuesday, June 7, at 11:00 a.m., with Monsignor Delbert Malin as celebrant.