"Let marriage be held in honor among all." Hebrews 13:4
Culture tells us that cohabitation is a substitute for marriage. However, God's Word and social science research say something very different:
• Marriage (without prior cohabitation) has a positive effecton worshiping God regularly.
• Children from always married families are more likely to enter legal marriage as their first union.
• Cohabiting couples are significantly more likely to worship God less frequently and to think of worship as less important.
• Women who cohabit are more likely to hold favor able views about divorce.
• Early adolescent dating and sexual intercourse increase the likeli hood of choosing cohabitation over marriage.
Cohabitation is not a substitute for God's way. Can you use this information to help your children see marriage as God's place for sexual relationships?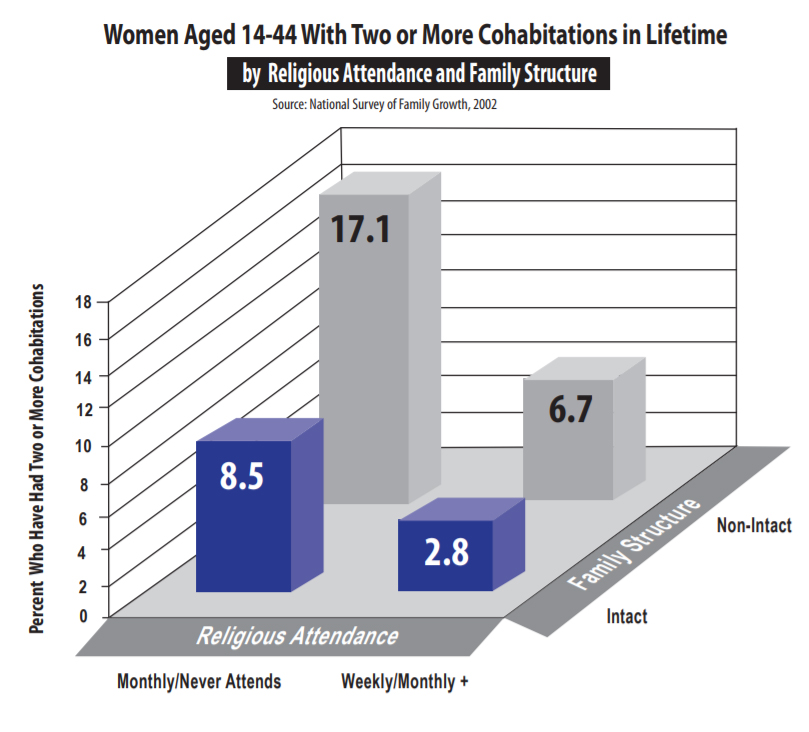 http://marri.us/wp-content/uploads/Is-Cohabitation-Just-as-Good-as-Marriage.pdf