Pat Dearth is an example of service to her community
Like good stewards of the manifold grace of God, serve one another with whatever gift each of you has received.
(1 Peter 4:10)
Pat Dearth of Gays Mills doesn't like to sit still. From the time she was a child helping her grandparents with caregiving and housework during her grandpa's battle with Alzheimer's to a full schedule of volunteering now in her retirement years, Pat hasn't seemed to slow down one bit. Through the hills and valleys of her life, serving those around her has been a constant.
Pat, along with her 10 surviving siblings, was born and raised on a farm in Rolling Ground, the same farm on which her dad was raised. "The Catholic Faith was a very important part of our lives growing up," Pat shares. The family lived just two miles from the church, so they often walked to and from CCD and Mass. "It was an easy walk to go to visit with the priest or walk in the cemetery or just sit in the church and pray."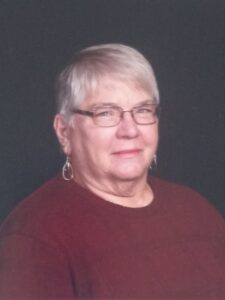 "My major influence was my Grandmother McCormick. She taught me my first prayer—to the guardian angel—as well as most of the rest of my prayers. Nightly rosary was recited before bed, then hot chocolate and graham crackers." Pat took any opportunity to spend time with her McCormick grandparents, whose house was just three miles away. "I loved being with them." she says, "Grandma's house was my safe place." Especially during her teen years, Pat found her Grandma's house to be a safe haven in those moments when life didn't feel safe, when too much alcohol was consumed by the males in her family and she needed to get away. Her Grandma McCormick passed away when Pat was just 16, so, after graduation, she moved in with her favorite aunt. Pat married at 17, a decision she now looks back on as a poor life choice, though she treasures and is so proud of her six children from that union.
Now that Pat is in her later years, she seems to have taken over that grandmotherly role to children in the community through her generous service. With 21 grandchildren of her own, Pat still can't seem to get enough of working with kids.
As a parishioner at St. Patrick in Seneca, Pat makes coffee and serves donuts and juice to the CCD students before religious education classes on Sundays, where she has taught preschool and kindergarten for many years. She is also in charge of selling roses for life on Mother's Day for their pro-life group, Life Guardians, and is the caretaker of the can-collection cage at the parish, which raises funds for life.
Life of Service
Pat is also involved with the local schools. She serves as the chairperson for the high school concession stand and, even when she's not helping serve the food, she will often be found cheering on her home team. She coordinates the children's events for the Seneca Lions Club as well.
As a retired nurse, Pat works with the local health department to perform eye screenings for all children in Crawford County through public and private schools, Amish schools and for homeschooled children. During her 20 years of nursing work at the Richland Hospital, Pat primarily worked in the birth center. She continues to make use of those skills yet today. "I help out with the Amish midwives in the area, so I do get my baby fix," she chuckles.
In 2003, Pat married her husband, Mike. Mike, too, has a heart for serving children. He has been a bus driver for many years. He and Pat also share a love for the unborn and for animals. They undertake their pro-life efforts by marching in six or seven parades each summer to promote Life Guardians. Together, the couple farms on their Gays Mills property and works with the South West Wisconsin Marine Corps Association, of which Mike, a veteran Marine himself, is president. Pat coordinates the Marines' local birthday celebration. To further support the armed forces, Pat transports vets to the VA hospital for appointments.
To round things out, Pat finds time to be a part of St. Patrick's PCCW, helps in the kitchen for funerals and the annual bazaar, and counts money for several small area parishes. "I spend time doing service projects because I believe it's what God is asking of me. When I do God's work and help others, I feel closer to Him," Pat explains. Looking back on her childhood, she recalls, "It was what my grandmothers did. I watched them and most of my aunts." When Pat undertakes projects, she asks others to join in the efforts, especially when she goes to pray at Planned Parenthood in La Crosse. "I guess, by showing others how much I enjoy what I'm doing, it encourages them to get involved."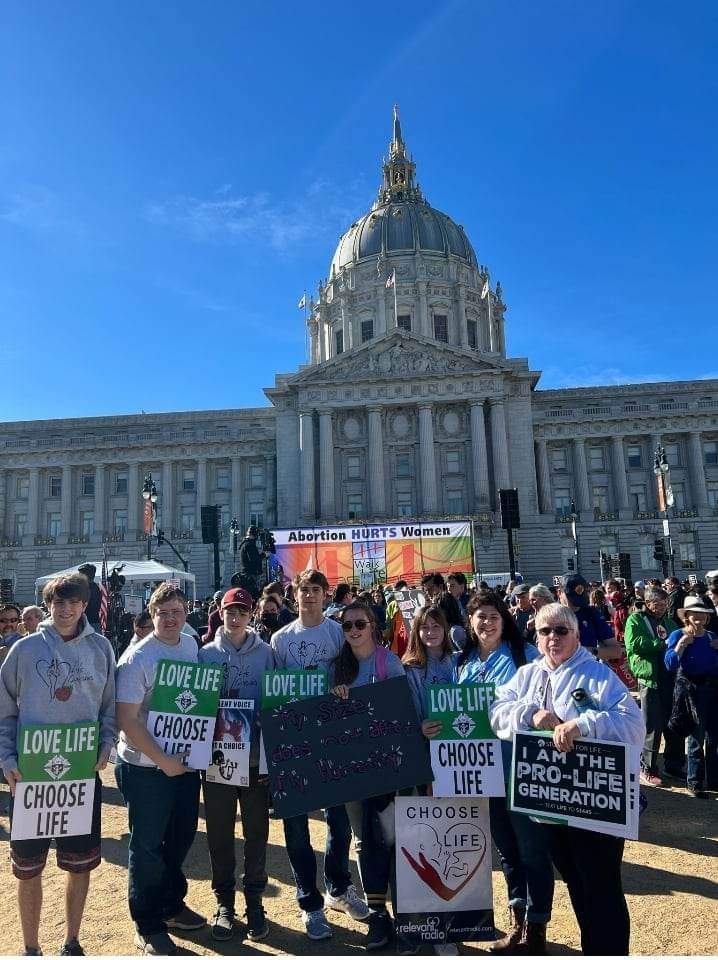 Life of Prayer
Prayer is an essential part of Pat's days to keep her going, being sure to get in her daily rosary, often praying along with Father Groeschel, Mother Angelica or Padre Pio on CD. "My special devotion is to Mary," Pat shares, "knowing with her intercession I can be closer to our Lord." Eucharistic adoration is also very important to her. "I am able to feel more at one with the saints and Jesus during this time [in adoration] and I feel more at peace with me and the world, I guess."
Most of Pat's time is spoken for, but when she gets a few moments to recreate, she enjoys crocheting, especially afghans and caps for babies, which are given out by Life Guardians. She enjoys reading, puzzles, photography and camping.
In life, Pat counts herself blessed. But the motto she lives by, through the actions of her life, seems to say: "It's good to be blessed. It's better to be a blessing."
Story by Amy Eichsteadt
Published in the Jan./Feb. 2023 issue of Catholic Life Magazine