Men of the Cross Conference 2018 is pleased to include Patrick Madrid as one of the speakers. Patrick has been a popular speaker on the Catholic lecture circuit for the past 30 years. During that time, he has presented thousands of seminars on Catholic themes, in English and Spanish, at parishes, conferences, and at universities around the world. He is a frequent keynote speaker for pro-life benefit galas, men's conferences, and diocesan gatherings. He lectures on a wide range of subjects and has fielded countless questions about Christianity over the years, both at his live events' Q-&-A sessions and on his popular daily radio program, "The Patrick Madrid Show," broadcast nationally on Relevant Radio's 140 AM & FM stations, as well as on the popular Relevant Radio app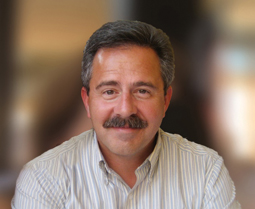 Patrick previously hosted the Right Here, Right Now" radio program on Immaculate Heart Radio, heard daily on 270 AM & FM Catholic stations across the U.S., as well as on Sirius Satellite Radio.
Patrick has the years of experience, knowledge, and oratorical skill to back up his reputation as an effective speaker and communicator of the Catholic Faith.
Click here for a sampling of testimonials regarding his work.
Patrick has helped many pro-life and other Catholic groups as a crowd-pleasing keynote speaker for their successful fundraising gala events. He also speaks frequently for Catholic radio events, including fundraisers.
For additional information on Patrick's background as a life-long Catholic, his books and articles, academic credentials, media work, and front-line experience as an effective presenter of the Faith, please visit his bio page.
Dan Kitzhaber can be contacted at [email protected].
Learn more about the Men of the Cross conference at menofthecross.org