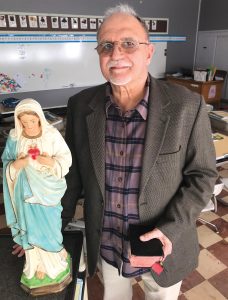 As a child growing up in Fond du Lac, Wis., I attended St. Mary Grade School and St. Mary's High School, then received and received a master's degree from Marian University. Being educated at these schools nurtured my inherent reverence to the Blessed Mother.
I still have the rosary that was given to me for my first holy Communion on April 5, 1959, and have cherished a special bond to Mary. My Italian grandmother dedicated a small room in her house for family to pray. In this chapel, she placed a statue of Mary and kept many rosaries, a Bible and prayer books. We named our one and only beautiful daughter Maria. Mario is a variant of Mary that can be attributed to the Virgin Mary, although my mom told me I was named after Mario Lanza.
In May, a daily, school-wide routine of devotion to Mary was common at the grotto where we would offer up the rosary together. The Sisters of St. Agnes were great promoters of "how better to honor Jesus than to pray to Him through His Mother." It was serious business to honor the Mother of God and that became a part of who I am.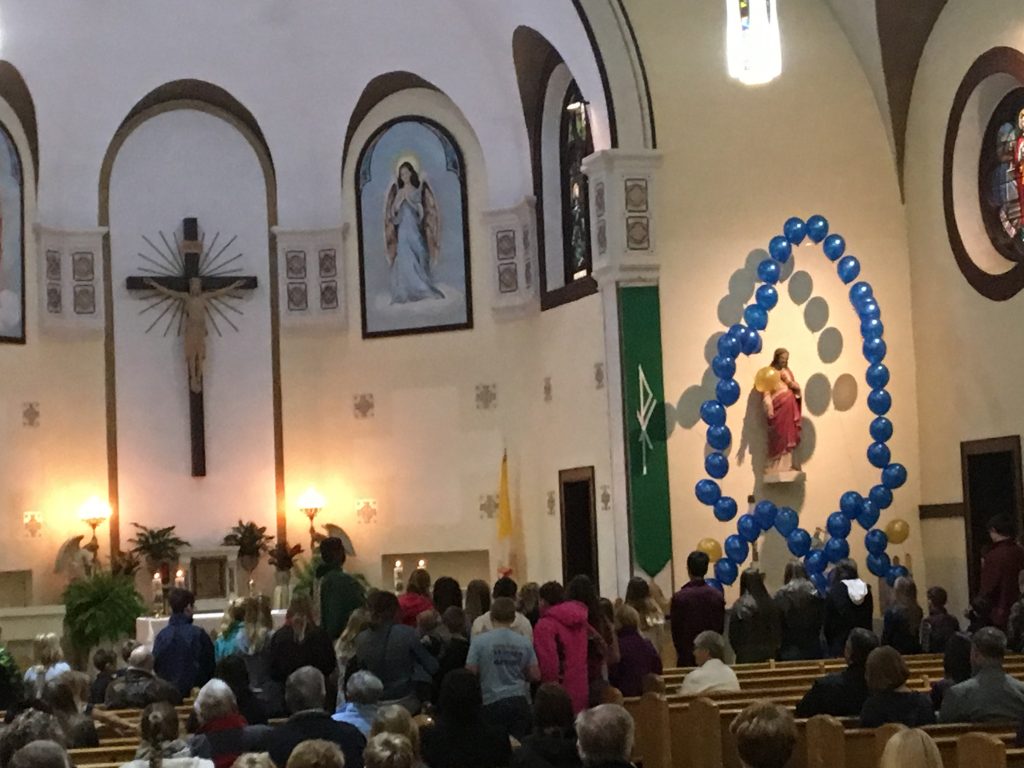 Fifty years later, after retiring for the second time, I answered a calling to serve as a teaching principal for Thorp Catholic School. At our first administrator meeting, Bishop Callahan made it clear that the "purpose" for Catholic schools is to assist students in establishing a relationship with Jesus. So, in the philosophy of Bishop Callahan and in the spirit of the Sisters of St. Agnes, my vocation came to life. At Thorp Catholic School, we pray an all-school Rosary, conduct a May Crowning at school Mass, pray Mary's Way of the Cross during Lent and, in partnership with the CCD program at St. Bernard-St. Hedwig Parish, create and release a Balloon Rosary, containing prayer requests, after Sunday children's Mass.
For me, the end of the school year has always signified new beginnings. April thunders awaken mother earth, bringing it back to life. In May, we honor the Blessed Mother, who gives mankind hope, as the one chosen by God to give birth to the Savior of the world.
Story by Mario Friedel