Casey Blume, age 25, passed away in the early hours of June 4, 2006, a Sunday morning. He'd stood tall at 6'3", an athletic 230-pounder, the go-to guy, popular and well connected. He'd spent the previous day in a whirlwind, participating first in a golf tournament, then a softball tournament, followed by drinking later with friends. The next day, he was supposed to sign papers to buy his own house. He seemed poised at the threshold to having it all. Yet his last moments spiraled down to a different reality, one emptied of hope, poised instead at the brink of despair, dehydrated, exhausted and alone. Casey wrote a note and then went to a buddy's garage and lost his life to suicide.
There is scarce comfort following a suicide. Death's grief, emotional loss, pain and heartbreak attend. But suicide, self-inflicted death, spurs additional tragedies of gossip, doubts and shame for the suicide's family and friends. It turns familiar relationships opposite, to an especially profound misery that endures. The survivors mourn.
Ruth Blume, Casey's mother, says she "can't imagine anyone losing someone and not turning to God." Only weeks before his death, Casey talked with a friend planning suicide. With Casey's help, the friend was deterred. What changed? Was their conversation a prompt? Was Casey depressed? Years later, both Ruth and her husband Bob still ask themselves, and God, questions. "Why us? Why Casey?" A few answers have come, sometimes haltingly, in God's way, in God's time.
This year marks the 500th anniversary of Leonardo da Vinci's iconic painting of the Last Supper. A framed print of it overlooks the Blume's kitchen table. There, after Casey's death, the family prayed, talked and ultimately decided they couldn't sit by and do nothing. As hard as it was, and still is, they saw a need to help other families prevent suicide. As Ruth puts it, "We wanted to educate others that THERE IS HELP OUT THERE!" A friend of Casey's suggested having a golf tournament, the first of 10 Casey Lee Blume Memorial Golf Outings. Proceeds from that event and others funded the Casey Blume Memorial Foundation. The foundation is no longer seeking donations, but continues to disburse scholarships and grants for suicide prevention and awareness in local schools and communities. The Blume's particular focus is grades 7-8, because that population is especially vulnerable. Three times as many 12- to 14-year-old girls killed themselves in 2015 as in 2007, and twice as many boys.
Bob, Casey's dad, spent 31 years as the Colby High School custodian. Since Casey's death, he and Ruth have sponsored suicide prevention programs for Colby and other area schools. The family's work advocating for suicide prevention reaches vulnerable kids. More than once, in the days after a program, a guidance counselor has approached Bob and said, "You just helped to save a student. The parents are getting her help." Bob says, "People can look at their kids, or their spouses, or whomever for odd signs. Sometimes there are no signs." Educating others about those signs and how to see who is vulnerable has been providential for Bob as well. "Sometimes when I'd look up the hallway and the sun is shining through the doorways or something, I would see a big kid coming down the hall. It's good to see that, and I'd think, 'It was him!'"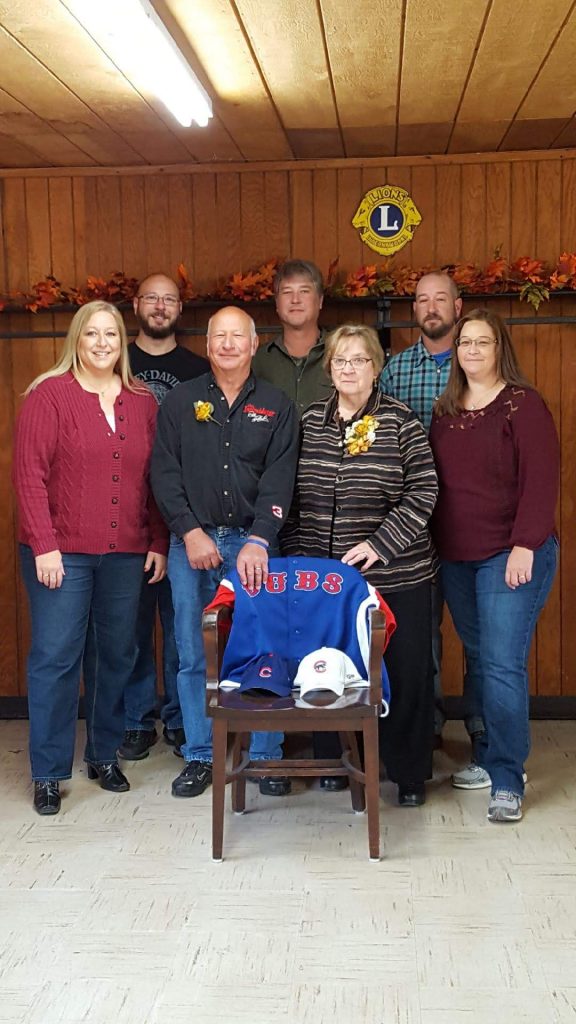 Ruth turned more deeply to God when Casey died; she has always attended Mass, always said prayers throughout her day. "The Blessed Virgin is our mother. I pray for her help to get me and other suicide parents through. I pray the rosary and the Divine Mercy Chaplet every day. Prayers keep me conscientious in helping other families. Kind of odd, but when I wake during the night, many times I'm praying the Hail Mary or the Our Father." The habit of prayer is constant for Ruth, her wellspring of courage and hope as she promotes mental health.
In November 2017, Bob and Ruth celebrated their 50th wedding anniversary. They took lots of pictures, including a family portrait that included a space for Casey. His is the empty chair at center, draped with a jersey and a ball cap on the seat. The family faces forward as the camera captures the moment, recording their smiles, but also the poignant loss of their son and brother. Theirs is a witness of Fortitude, a courageous embrace of our broken world. Theirs is discipline seeking answers while doing God's good works. Theirs is the fruit of comfort in His Divine Mercy. The Blumes know that though Casey is gone, because he is gone, we all have work to do. In their family, in our family, in the family Christ continues to gather to Himself after the shame of Calvary, there are empty chairs and empty spaces at many tables. But the empty space is not Christ's, for He is always with us. He is risen!
Story by Nick Lichter
Offer hope!
It's important to tell the stories of those who have experiences of suicide. Openness helps your Faith community remain a brave space where others can come forward. Nothing ever gets better in silence. Silence is often considered consent. We all have a responsibility to break the silence around suicide.
Common myths and facts about suicide:
• Myth: Confronting a person about suicide will only make them angry and increase risk of suicide. Fact: Asking someone about suicidal intent actually lowers anxiety, opens up communication and lowers the risk of suicide.
• Myth: Only experts can prevent suicide. Fact: Suicide prevention is everyone's business! A relationship with a person can make a huge difference.
• Myth: A person thinking about suicide will keep their plans to themselves. Fact: Most people thinking about suicide will communicate intent in some way during the week preceding an attempt.

Many people in Wisconsin experience low levels of social connectedness. About 17 percent of Wisconsin adults reported inadequate social support in 2014 County Health Rankings. The Suicide Prevention Resource Center notes that connectedness to others, including family members, teachers, and co-workers, as well as community, faith-based, and social organizations, plays an important role in protecting individuals from suicide.
Consider becoming a QPR (Question, Persuade and Refer) Suicide Prevention Gatekeeper. It is a potentially lifesaving tool in the same way CPR is for cardiac events. QPR training doesn't make you an expert; rather, it teaches how to offer hope through positive action. Training is available online at qprinstitute.com.
Resources: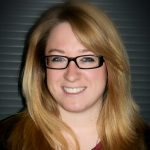 Leah Rolando is a suicide prevention specialist:

[email protected]

, 414.336.7970.
Prevent Suicide Wisconsin: preventsuicidewi.org lists local coalitions, crisis lines, support and survivor groups and how to help persons at risk.
National Suicide Prevention Lifeline: 800.273.8255 (TALK)
Crisis Text Line: Text "HOPELINE" to 741741 OR search crisistextline.org/referrals
Veterans Crisis Line: 800.273.8255 (Press 1)
When we share stories of hope, we flip the script on the suicide conversation. We make hope contagious. Offer hope!