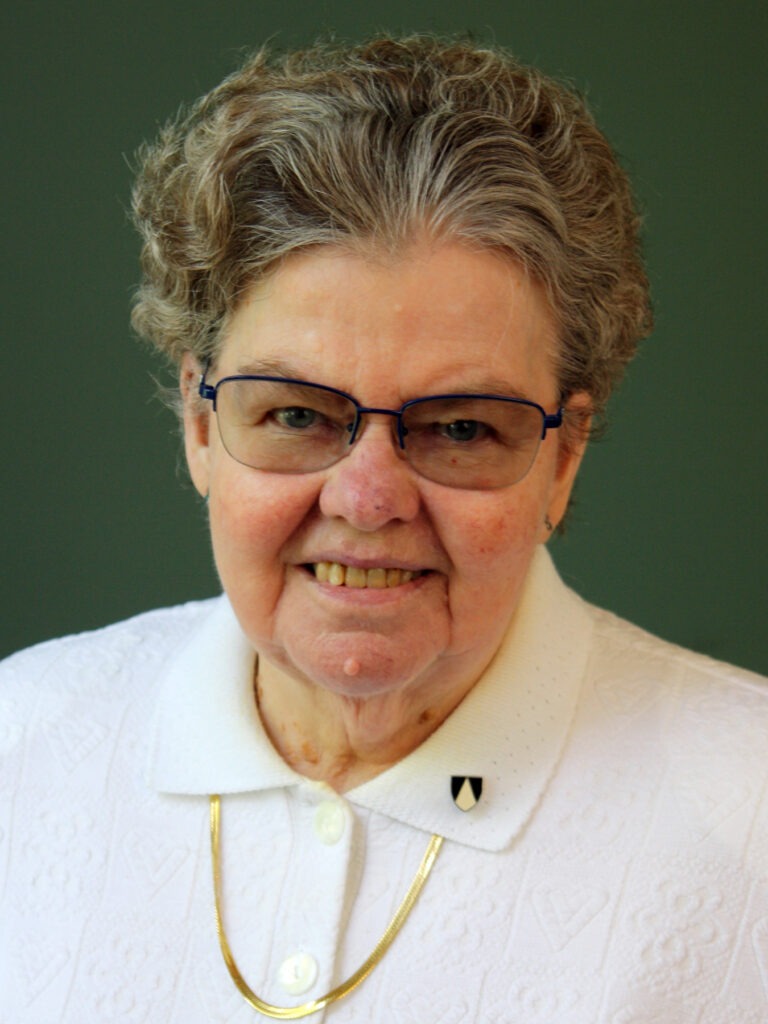 SINSINAWA, Wis.—Sister Catherine Thomas Dwyer, OP, died Jan. 27, 2023, at St. Elizabeth Manor, Footville, Wis. The funeral Mass was held at the Dominican motherhouse, Sinsinawa, Feb. 7, followed by burial in the Motherhouse Cemetery.
Sister Catherine Thomas made her first profession as a Dominican Sister of Sinsinawa Aug. 5, 1954, and her perpetual profession Aug. 5, 1957. She taught for 38 years and served as principal for nine years and administrative assistant for three years. Sister Catherine Thomas loved her Irish heritage and big family. She skillfully taught elementary, middle and secondary education, passing on knowledge and inserting humor along the way. She served in Maryland, Wisconsin, Minnesota, Oklahoma, Nebraska and Montana.
Sister Catherine Thomas was born Oct. 31, 1934, in La Crosse, Wis., the daughter of Michael and Kathryn (Riley) Dwyer. Her parents; seven sisters, Zita Foley, Kathleen Runde, Sister Mary Dominicana Dwyer, OP, Mary Lydon, Patricia Ninneman, Margaret Marnell, and Therese Ninneman; and four brothers, William Dwyer, the Rev. Cormac Dwyer, SDS, John Dwyer, and Terry Dwyer preceded her in death. She is survived by nieces, nephews, and her Dominican Sisters with whom she shared 68 years of religious life.
Memorials may be made to the Sinsinawa Dominicans, 585 County Road Z, Sinsinawa, WI, 53824-9701 or at www.sinsinawa.org/donate online.
Repeat broadcasts of the wake and funeral for Sister Catherine Thomas are available online at www.sinsinawa.org/live. Click on the "on demand" tab.