THE SHADOW STATIONS WILL ALWAYS BE FOR ME ONE OF THE BEST EXPERIENCES OF PRAYER AND MUSIC THAT WE EVER DID WITH YOUNG PEOPLE.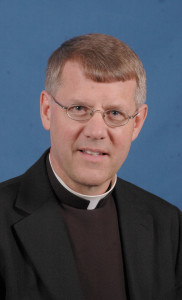 Many people have asked the origin of the shadow stations: They began with Deacon James Hite from St. Lawrence in Wisconsin Rapids. In the mid-'80s, he wrote the text based on the book A Doctor at Calvary. He then constructed a light box of four colors to project shadows from the actors to a large stretched sheet on a frame. For the first couple of years, the actors were limited in their movements. In 1989, I took over as chaplain at Assumption High School. Jim soon moved to Austin, Texas, and he gave me all the materials and asked me to take over the project. For the next nine years, we developed the shadow stations with carefully choreographed movements developed by the students themselves. The music was planned and played by Heartstrings Music Ministry with Bill Martin. The combination of acting, music, shadows and the prayerful text had a tremendous impact on so many children. We constantly received letters from children of all ages sharing that they never realized that Jesus suffered so much. Since then, a number of schools have continued the shadow stations and I am so pleased to see this and to be able to say to you in this article that I hope it continues far into the future to bring many people to love Jesus and to give themselves to him.
— Monsignor Joseph Hirsch
Casa Hogar Juan Pablo II, Lurín — Lima, Perú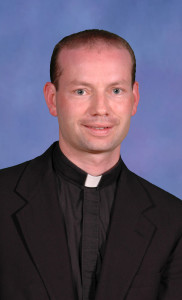 Graduates of Assumption High School
"I was a student at Assumption High School during the first two years of Father Hirsch's assignment in Rapids: 1989-91. I wasn't part of the retreat team or shadow stations group, but I remember seeing it performed … probably during my senior year. It was one of the richest devotional experiences I've had. The narrator provided historical, medical information of Christ's last hours and the actors helped my imagination to experience a powerful, guided meditation. It inspired me to do more for Christ."
— Father Brian D. Konopa
Mary Mother of the Church, La Crosse, Wis.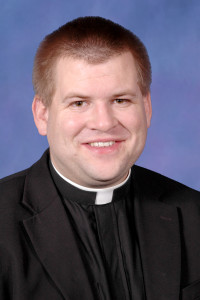 "I have fond memories of shadow stations. I was the main soldier — scourging Jesus, mocking him, leading him on the Way and piercing his heart with a lance. I found myself profoundly moved by his unconditional love, praying as he did for those who persecuted him. The script was superbly written and never failed to inspire me as we traveled to the various schools of the diocese for our performances. St. John Vianney says that the priesthood is the love of the Heart of Jesus. I have no doubt that I am a better priest today thanks to shadow stations."
— Father Derek Sakowski
St. Mary Parish, Altoona, Wis.
St. Raymond of Peñafort Parish, Fall Creek Wis.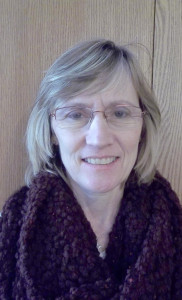 "My children participated in the shadow stations and they always looked forward to participating in it. My son played Jesus for a number of years and I think the whole experience really enhanced all of my kids' Lenten journeys. It is incredibly moving and I think it makes more of an impression (than still images) because you hear the sounds and the music and the whip and the crying of the women, it's absolutely breathtaking. It's a great group of kids and it's done so well that it's almost a Broadway production, especially with the singing and the movement and the precision — it's just done to that next level.
Every time you go, you're just really intent on the message. We always invite people to go with us every year to get the full experience.
— Rosemary Hokamp
Our Lady Queen of Heaven, Wisconsin Rapids
Shadow Stations Performance Schedule Performances last approximately one hour and 15 minutes. Free will offering following the performance.
March 2—6:00 Our Lady Queen of Heaven
March 9—7:00 St. Bronislava, Plover
March 16—6:45 SS Peter and Paul (gym)
March 18—1:45 Assumption High School (gym)