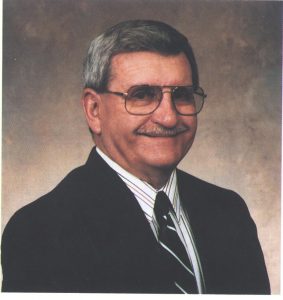 Deacon Florian J. Hurrish, 89, died on Thursday, June 29, 2017.
He was in the inaugural Diaconate class for the Diocese of La Crosse and was ordained on June 19, 1983.   Following his ordination, he was appointed to serve as Deacon at Immaculate Conception Parish in Custer.  In 1987 he was also appointed to Sacred Heart Parish in Polonia.  He served at both parishes until his retirement in 1992, when he moved to Arizona.  While in Mesa, Arizona he served as Deacon at St. Timothy Church there.
The Mass of Christian Burial will be celebrated at 11 a.m. on Thursday, July 6, at St. Joseph Church in Stevens Point.  Visitation will be held at St. Joseph Church beginning at 9 a.m. on Thursday.  There will be a private family burial service at a later date.
Deacon Hurrish is survived by his wife Harriet (Ossowski) Hurrish; his five children Jody, Jack (Joan Karlen), Jill Kedrowski (Norm), Jim- all of Stevens Point, and Jean Koehl (Mark) of Madison; his grandchildren: Marcus (Katie) Koehl, Katie (Matt) Smith, Edward Koehl, Alexander (Brittany) Sevenich, and Jackie Koehl; and his great-grandchildren: Macy Gilson, Hatty Koehl and their soon-to-be born brother, and Emily and Allison Smith.  One son, Alexander, died at birth.
The family is being assisted by the Boston Funeral Home in Stevens Point.
Requiescat in pace!