Over the past 10 years, more than 2,000 pilgrims from the Diocese of La Crosse have participated in the March for Life in Washington, D.C., bearing witness to the sanctity of human life. Organized by the Office for Youth and Young Adults, the pilgrimage is mostly made up of young people who, each year around the sad anniversary of Roe v. Wade, pour into the streets of our nation's capital. There, they join tens of thousands of marchers from around the U.S. and the world. I have been privileged many times to be among them.
It is a devastating reality we confront, this culture of deception and death that has hung over our nation since 1973. An unfathomable number of children have been killed by abortion — close to 60 million in the U.S., and 1 billion worldwide. There has been no comparable holocaust in the history of the world.
And yet as sobering as that is, I have never seen a more powerful combination of youthful exuberance and dedication than at the March for Life. They pray, they sing pro-life chants, they hold placards high. The sight of so many thousands who believe as they do reinforces their conviction and gives them courage. Their growing witness — both at the March and back at home and school — has helped our culture gradually change. In fact, the abortion rate in the U.S. has been declining steadily and is now at its lowest level since 1973. Yet it remains a holocaust and the killing of even one unborn child cries out to God. Each year, our young pilgrims stand and pray in front of a Planned Parenthood abortion clinic as part of the pilgrimage. I have seen their tears as the reality sinks in.
Please, I urge you — whether you are signed up to ride the bus to Washington, D.C., (Jan. 17-21) or not — be a pilgrim and a witness for life. Visit www.diolc.org/respect-life to learn how you can do your part.
For starters, join us this January on a virtual pilgrimage:
Each year, the U.S. Bishops offer a pro-life novena called "9 Days for Life." It features daily intentions and prayers and runs Jan. 18-26, 2018. You can send an email, a text message or join the free mobile app. Visit diolc.org/9-days-for-life for instructions. As we travel to Washington, D.C., we will make sure our pilgrims know that they are being carried on the wings of many people's prayers!
Another way to unite your prayers with the cause of life is at Mass on Monday, Jan. 22, designated by the bishops a "Day of Prayer for the Legal Protection of Unborn Children." On this day, the sad anniversary of Roe v. Wade, our bishops are calling once again for prayer and fasting.
Many parishes celebrate a Holy Hour for Life on or around Jan. 22. Watch your parish bulletin for information.
Finally, pray every day in your own words for minds and hearts to be touched, and for pro-life legislation, politicians and judges. Pray for the many women struggling with unintended pregnancies and those seeking healing from past abortions. Pray for those working in the abortion industry.
Especially through the advances in ultrasound technology and the miracle of fetal surgery, the humanity of the unborn child is becoming ever clearer. The holocaust of abortion will come to an end. With your prayers and active involvement, may it be soon!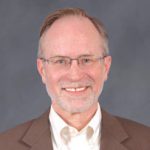 By Christopher Ruff, Director of the Office for Ministries and Social Concerns
Visit diolc.org/respect-life for pro-life resources, prayers and action alerts