Growing up in a Catholic family where service to the Church can be traced back generations is a special gift. Having a rich history of Catholic education is another benefit to be thankful for. These gifts obligate us to continue our ancestors' mission and pass on their leadership and examples to future generations.
Dan and Mary Wieser of St. John the Baptist Parish in Plum City fit these beliefs. Both have a long history of serving the Church. Catholic education has been their inspiration.
Dan's father, Joe, grew up in a family with 18 children where the rosary was prayed every evening. Dan's parents both attended Catholic schools. His mother attended Aquinas Catholic High School in La Crosse and his dad was a student at St. Peter in Hokah, Minn. Dan's parents continue to commit to serving the Church and their marriage. They recently celebrated their 60th wedding anniversary.
Mary's father graduated from Holy Rosary Catholic School in Lima, where Mary and her 12 siblings also attended grade school. Her parents both grew up in families of 11 and volunteered at the church. This was passed down to Mary, as her siblings helped to cut wood, take care of flower beds and help with fish fries while growing up.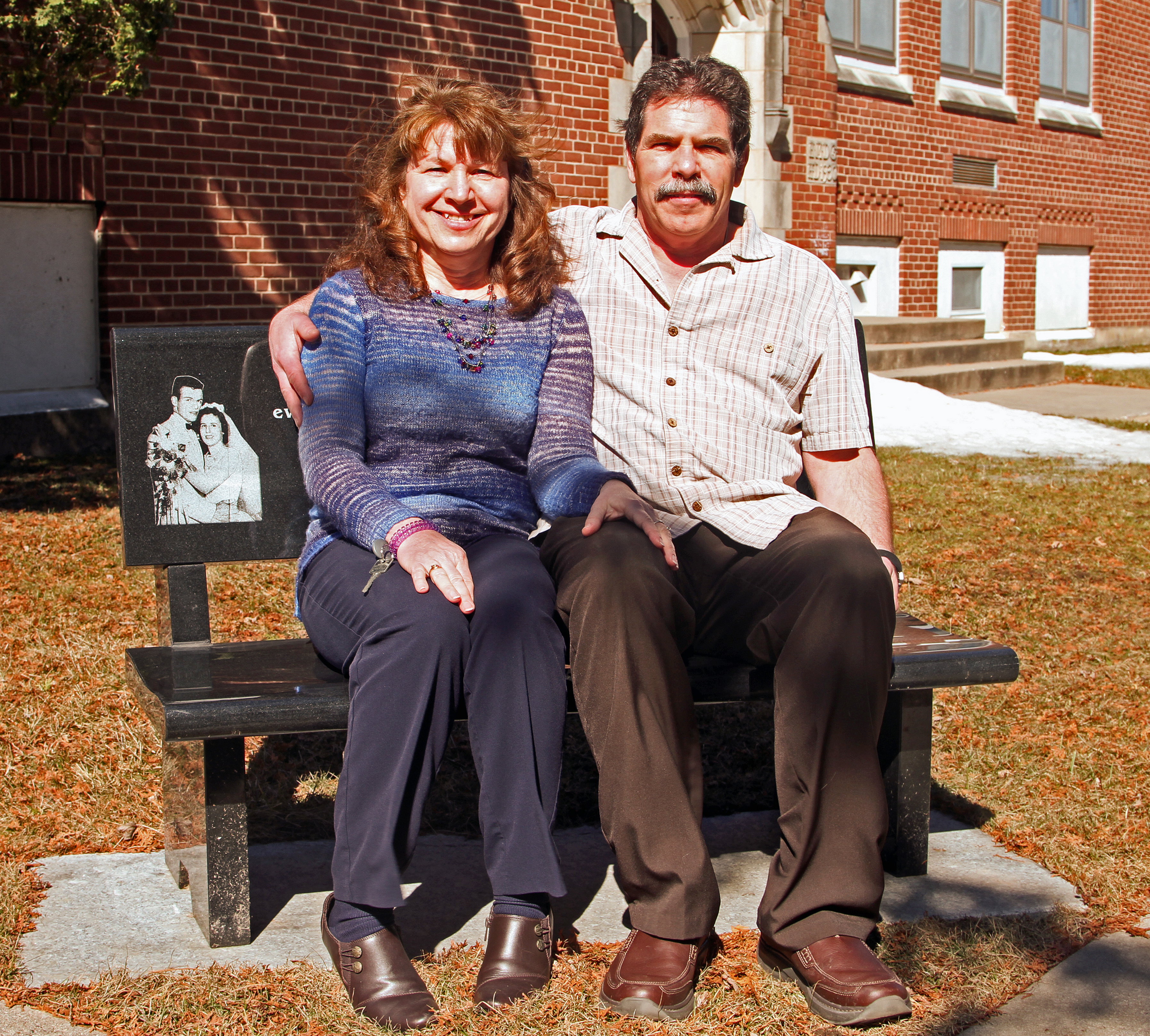 "We have a long history of generations servicing their parishes and it continues today. We both believe that for Faith to grow, you need to be involved in your parish community," Mary exclaimed.
Dan and Mary's relationship began with the help of a co-worker. Mary and a girlfriend had plans to go boating, but the weather turned bad. They stopped at a local bar near Mary's grandparents' home. Dan and his co-worker were at the same bar. "I was really shy, but interested in Mary," Dan recalled. "My co-worker knew Mary's family, so he introduced us."
Ironically, Dan's co-worker and Mary's friend ended up getting married. Not long afterwards, Dan and Mary were also married.

Having a Faith-filled marriage was important to Dan. "I'd see a dad or mom with kids at Mass. I wanted to marry a Catholic and a non-smoker. For a family to stay together, they must attend Mass together. Not just stand together, but receive Communion together."
Over the years, the Wiesers were blessed with three children. Church and Faith were a priority for the family. They became active members of the parish and enrolled their children in the parish school—the same school Dan and his father attended as children.
After 76 years, the parish school closed in 2006. Dan and Mary, along with other parishioners and family, knew this was a great loss. A loss not only for the community, but for the many children who would no longer have an opportunity to receive a Catholic education. This was not acceptable to them.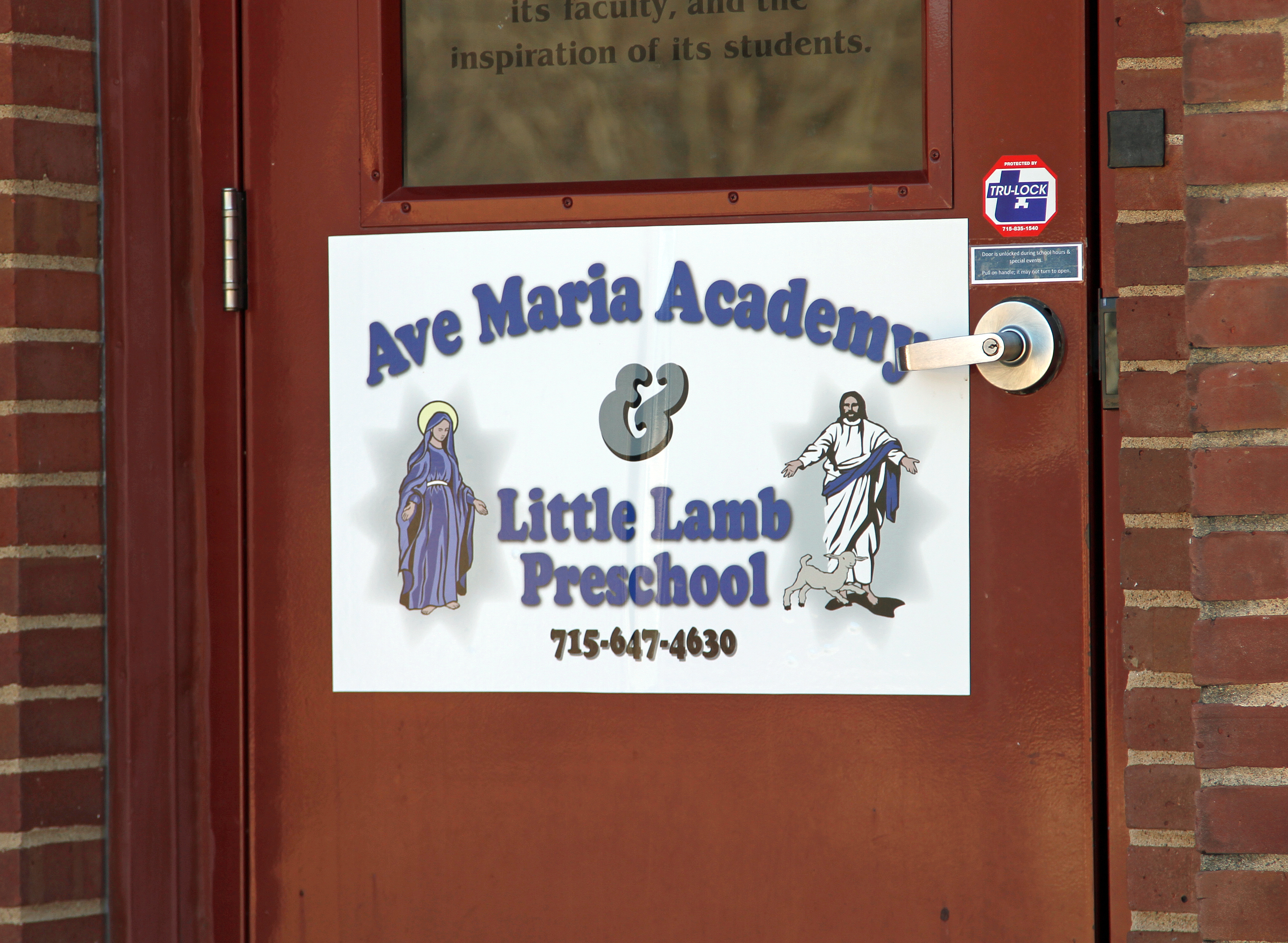 Even though it took many hours of dedication and hard work by the group, the school re-opened as Ave Maria Academy one year later. Though the school is now private and self-funded, St John the Baptist Parish and Ave Maria Academy work together closely.
"When the school closed, we saw many families leave the parish or the Catholic Church altogether. We knew this was not an option for us. We needed to see what we could do to bring back the education that we so strongly believed in," Mary said. "We wanted others to have the options of a Catholic education that both of us had growing up. We stayed strong with our belief and it paid off in the end."
There's never a second thought for Dan and Mary to offer their services at St. John the Baptist Parish. "It's in our blood. We have a long history of generation after generation servicing their parishes and it continues on today. We both believe that for your Faith to grow, you need to be a very big part of your parish family," Mary said.
Dan is chair of the Parish Council and is their representative at Finance Council meetings. He also is a member of the Social Justice Committee, along with many other behind-the-scenes duties. "It's an honor to help out," he said.
Mary volunteers at the parish whenever there is a need. She also does administrative work for the school: "It's a good feeling to know I'm doing the right thing."
Pro-life beliefs are very important to Dan and Mary. They support every aspect of life and are proud to do so. Dan and his business pay for pro-life billboards along Interstate 94 to share their passion for this vital mission.
Faith passed down from previous generations has also been passed on by Dan and Mary to their children. Their youngest daughter is a high school senior and helps her dad usher at Mass. Their oldest daughter is a member of Fellowship of Catholic University Students (FOCUS). Reaching out to students at the Newman Center and traveling to Mexico and Peru on mission trips is an important aspect of her ministry.
The good works of the family haven't gone unnoticed. The Knights of Columbus recently named the Wiesers the Family of the Year for the Diocese of La Crosse.
"It's a good day if you helped someone today," Dan said.
Story and Photography by Sharon Sliwka
Published July/August 2019 issue